Amazon Web Services (AWS) provides the robust availability, security, and efficient performance businesses in a Cloud Computing platform. Soritus is an expert in managing your company's AWS cloud platform and assist in taking your organization to the desired goal.
With our comprehensive managed IT services, AWS management offers your business some of the best perspectives which are appropriate for your business. As AWS is a strong and complicated system, you will appreciate seeking the assistance from a project manager which gives you a single point of contact to make sure that your AWS platform is deployed and managed in a way that fulfils your organizational needs.
At Soritus, our goal is to make your cloud deployment with Amazon Web Services (AWS) a successful one. In order to achieve this, we will draw a path for you so that it becomes easy for you to navigate the AWS's suite of powerful cloud infrastructure services and simultaneously and helps your cloud strategy for getting the most out of your investment. This can be done through our flawless track record of cloud application development and infrastructure migrations.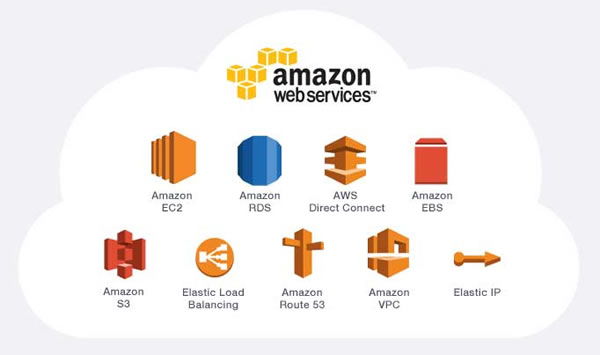 Our Services Include
Deployment services
Backup/Restore Management
Security Management
Disaster Recovery
Log Management
Audit Management
Optimization for AWS
Earlier, making investments in purchasing hardware, maintenance and upgrades on large scale was bit risky for thriving entities which rely on technology. But not anymore! Thanks to introduction of revolutionary cloud computing platforms and services. Almost all type of businesses, in one way or another, rely on Amazon Web Services to improve their efficiency and gain profit. AWS has proved itself as one of the best providers of the Cloud Services. However, in order to implement and migrate to the Cloud, one requires in depth knowledge about technology, features and functionalities of the Cloud environment. Hence, it becomes very essential for you to avail all the details of AWS vendors before hiring. Experts at Soritus extend their support for you in implementing AWS services in your organization.
Features of AWS
Easy To UseAWS is allowing quick and secured hosting of the applications using the AWS Management Console or web service APIs
Flexible You receive a practical environment which lets you load all the software and services your application needs
Cost Effective Pay only for the power, storage, and other resources that your organization requires
Reliable With AWS, you get an advantage of a scalable, reliable and a global computing infrastructure
Scalable & High Performance Your application can scale up or down according to the demand and you have access to calculate and store resources when you need them
Secure End-to-end approach in order to secure and harden the infrastructure along with some physical and operational measures
Cloud Migration services at Soritus helps in moving infrastructure, applications and various other business processes of an enterprise to the cloud. Cloud migration is of utmost importance when it comes to bridging the gap between company's demands and IT capacity. Our solutions mitigate risk, increase the performance and cite robust, repetitive process that leads to the growth in your business.
Cloud Migration Process Typically Involves
Technical Assessment Gather details about internal network to provide a more accurate quote, meet the expectations and ask any queries.
Workflow Assessment Know specifically how people do their work and what are their needs.
Build Cloud Environment Create and maintain servers for the client's environment.
Deploy Application Installation of software on client's server as per specified instructions.
Cloud Environment Test Testing the cloud environment.
Email Migration Transferring all the data, including auto complete files by syncing mailboxes.
Data Migration Moving and synchronizing the data.
Testing Cloud Environment with Current Data Checking data accessibility from client applications.
Training Introduce users to their new cloud environment and train them to undertake their regular tasks.
Go Live! With the constant support of our staff and documentation, we ensure that the users are more productive in the new cloud environment.
How Soritus Can Help You With Amazon Web Service and Migration Services?
Provide infrastructure and application migration to AWS which includes your internal data center, or any other public cloud provider.
Deployment of brand new infrastructure and applications.
Automation of the cloud infrastructure with the use of latest tools from AWS and third-party cloud providers.
Cloud managed services to add or expand your existing teams.
Big data services which allow your cloud applications to stream, store and process huge amount of data.
Offer cloud security and compliance by implementing best practices.