The Internet of things is an inter-networking of physical devices, embedded with electronics, software, sensors and network connectivity which enable these objects to collect and exchange the data. Looking at its popularity and advantages many companies throughout the glove that made a smart move to adapt it to create more and more products that serve their consumer needs to create innovative business opportunities.
We specifically make sure that IoT works properly and makes a mark in our clients business.Soritus offer technologies that enable IoT solutions — cloud and gateways, heterogeneous device support, systems capabilities and data analytics. We provide industry-specific solutions with exceptional reliability and security.
Customer Experience - Understand the requirements of your customer, figure out the current market trend and construct a trust level with your customers.
>Creating Business Innovation - An Innovative planning can help your business grow, talk to team members, gather ideas and implement those in the best possible way.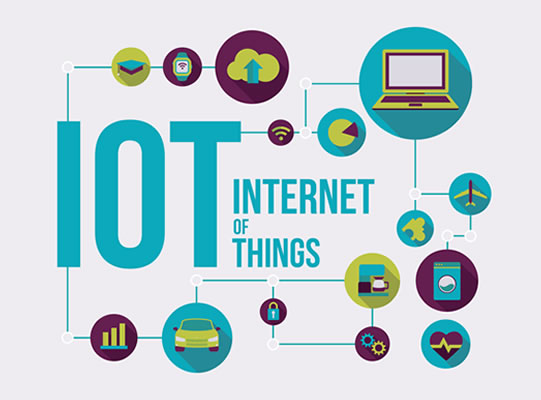 Streamline Business with Optimized Processes - Open and transparent discussion with the team helps in good analysis of business functions.
IoT challenges from data diversity
The growth of IoT had a limited impact on enterprises design IT systems as it is still a new and growing technology. But when we look at the businesses perspective, IT departments need proper network links to devices on the edge more resilient or come up with workarounds for limited or intermittent connectivity. They also need to understand the diversity of data and how that data will be used in the business.
IoT Examples For various Industries
- Manufacturing
- Healthcare
- Automotive
- Energy Resources & Utilities
- Hi-tech, Telecommunication Services
- Retail & Logistics
Below is the list of some top IoT platforms:
Amazon Web Services

Microsoft Azure

Thing Worx IoT Platform

IBM's Watson

Cisco IoT Cloud Connect

Salesforce IoT Cloud

Oracle Integrated Cloud

GE Predix
Why Soritus for IoT?
We at Soritus helps you to easily manage your IoT projects right from the edge of the cloud. We act smart by improving reliability, real-time visibility and irregularities as they arise. We provide limitless opportunities here at Soritus with IoT.

Get in touch with us at info@soritus.org for more details or Call +1-210-209-8360 & talk to our experts!