Gambling is a business of no limits especially when it comes to Sports betting. In recent times online gambling have opened fortune doors of gambling enthusiasts who can show their skills by playing and betting online. With the growth of technology, betting apps are also growing rapidly. For bettors, it has become more and more feasible to stay updated on sports events even on the go.Betting apps development have made it easy for online gamblers to track their play status, control settings, and update their account details in few clicks. With betting software applications, the bettors and gamblers can place their bet with ease using user-friendly betting mobile applications which are independent of the location.
The app feature provides a fully secure service after registration and the information registered is fully compatible but not shareable. Furthermore, the application process of betting is easier and user-friendly.
So if you are thinking of developing a competitive betting app, Soritus is the best place to contact. Our proficient team of developers and designers have tons of experience in developing betting applications with eye catching designs.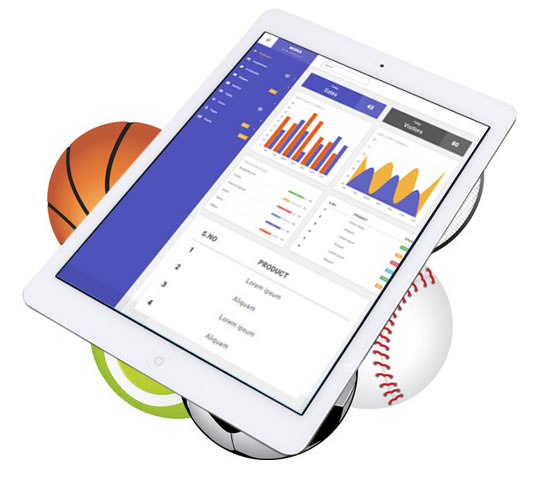 User Profile and Bio: You can register your account information here to start betting on various matches. Your profile is totally secure as none of your vital information is shared with another platform.
Calendar and scheduling:The calendar schedule of these applications defines time adjustments, day and place of the upcoming match, and all these facilities are available through the notification alert for this application.
Multiple Bets:With the help of betting applications, multiple bets can be placed, depending on the kind of match you have.
Security:These online betting applications are highly secured from fraud and many other unethical activities.
Live Score:The live score mobile app feature which is broadcast live score of the match facilitates you to view normal score.
Social Sharing and Messaging:This feature provides social sharing request and allows you to send text messages to other person for betting that is define to betting with two parties in particular one platform
Mobile betting applications have now taken over from the old fashioned computers as they possess number of advantages and make the process of placing bets easier and more enjoyable. So, why not to try mobile betting right away?
Why Choose Soritus?
A highly motivated and experienced team of Betting apps development at Soritus believes in providing their customers with the highest quality of products and services. We help you to achieve your business goals by turning great ideas into powerful apps!
We have a good experience in integrating Sports app API's. Gambling commission has approved our several betting related website and apps.
So what are you waiting for? Call Us Today To Discuss Your Requirements, We have years of experience in developing multi-platform Online Betting Apps for Mobile.