Multiple businesses that are driving their commerce to mobile for direct connection with their customers. The mobile app development will increase the new business opportunities and give your user what exactly they want.
Soritus has experience in creating native and hybrid mobile applications which allow our clients to decode the innovation in order to make their company or enterprises distinguished among others. We have the expertise in developing custom and cross platform mobile applications that are highly interactive and can seamlessly work on any device or platform.
We make sure to provide top-notch app solutions to our clients ranging from Startups, Small, Medium and Large Enterprises. You can also hire mobile app developer from our expert team according to your project. We offer excellent cutting-edge development services with quality products and solutions to meet our client's business requirements.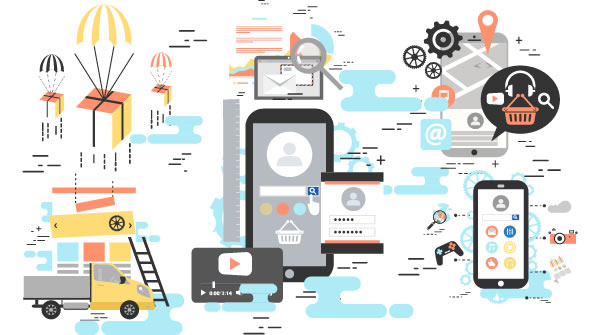 Our Mobile App Development Services Include:
iOS App Development
Android App Development
Windows App Development
Xamarin App Development
PhoneGap App Development
Progressive Web Application (PWA) Development
Mobile Web App Development
Mobile App Integration
We help business by providing:
UI architecture development of any application
Expert mobile app interfaces
Exceptional user experience
Creative design and effective planning
Excellent coding standards and enterprise mobile architecture
Quality assurance and testing of applications
Latest and advanced tools and technologies
Enterprise-grade data and application security
Our highly skilled mobile app development consists of skilled developers, quality tester, UI/UX experts who have the acumen for your business of building native and cross-platform apps for your end users and provide customized solution by your concept or ideation to give best outcomes.
If you are looking for tailor made mobile app solutions then Team up with us! Soritus will help you in developing feature-rich mobile applications which will convert your business requirements into profitable opportunities. For profound user experience, we design user-friendly navigation which tied to their call-to-action accomplishment.
Get a Quote! We can help you to design and develop your own mobile application. For more information, you can Call us at +1-210-209-8360 or mail us info@soritus.org .